13-14 March 2024 (hybrid event): Cellulose Fibres Conference
The unique conference focused on cellulose fibres – in textiles, hygiene products and packaging ++ 220 participants from 27 countries joined the past conference ++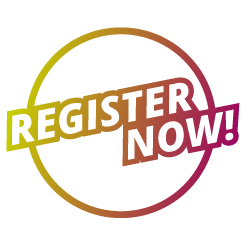 Recently the European Commission has made the thorough transition towards sustainability and circularity for different industries and especially the textile sector a main focus. This demands a new way of thinking with regard to sustainability and circularity within the textile economy. This process already starts with the material selection of the fibres used for the textiles. Generally, textiles consist of fibres, which can be made from renewable and non-renewable resources. A first step towards improving the sustainability of textiles is the change from non-renewable to renewable fibres. In consequence, the textile industry shows a steadily increasing, enormous demand on renewable and sustainable fibres.
"Direct dissolution of ligno-cellulose via novel solvent systems offers the possibility to valorize all wood constituents without prior fractionation."
"Innovative cellulosic fibres for sustainable plastic free AHP solutions."
"Spinning for the future."
"Come see a sustainable future of nonwovens…"
"Research is the base of the development but it also needs to target the goal – industrialization."
"Converting post-consumed clothing into packaging, a fashion trend towards circular economy."
"The fiber and textile industry is currently passing the tipping point towards circularity – are you prepared?"
"Latest developments in cellulosic fiber markets and measures for circularity."
"We will show how industrial textile waste streams from furniture, vehicle and work wear companies can be used as secondary raw materials in pilot trials to explore different possibilities to contribute to a circular economy by using a cross-boundary approach."
"How to succeed with the vision "Better Fibers to All", which requires sustainability at low cost to the broad market."
"The lecture will introduce actual results of basic and more applied studies on manufacturing of alternative kinds of dissolving pulps, their effects on pulp dissolution and spinning dope properties as well as on fibre spinning and resulting fibre properties."
"Dissolution of natural and synthetic polymers into ionic liquids."
"A novel Lyocell production concept against the commercial NMMO-Lyocell concept: Does the use of eucalyptus paper grade pulp pre-treated with enzymes and superbase-based ionic liquid solvents allows a more sustainable production?"
The increasing demand for renewable fibres cannot only be satisfied with natural fibres such as hemp or cotton, here cellulose fibres offer a additional solution. Recycled textiles are also a readily available source of cellulose fibres. Cellulose is the main component of plant cell walls and a natural polymer. Therefore, cellulose is bio-based and biodegradable, even in marine-environments, where its degrading does not cause any microplastic. The different production technologies for extracting cellulose from plants can also be used for the recycling of cellulose which enables a circularity of the material.
With a compound annual growth rate (CAGR) between 5 and 10 %, cellulose fibres have been a success story within the textile market over the past decade. Similar growth rates are expected in the following years. This makes cellulosic fibres the fastest growing fibre group in the textile industry and therefore the largest investment sector in the global circular bio-economy.
However, the recycling of the cellulose has some hurdles. How can technology overcome these obstacles? How can markets achieve a circularity of the material? How can the cellulose fibres industry contribute to the sustainability and circularity of the textile sector? These and other questions represent the lead topics of the upcoming Cellulose Fibres Conference on 13-14 March 2024 in Cologne.
The Cellulose Fibres Conference 2024 will cover the entire value chain, from lignocellulose, chemical pulp, cellulose fibres such as rayon, viscose, modal or lyocell and new developments to a wide range of applications: Textiles of all kinds, nonwovens such as wet wipes as well as new areas such as composites, packaging or nanocellulose in the food industry. The conference will give deep insights into the promising future of cellulose fibres, which perfectly fits the current trends of circular economy, recycling and sustainable carbon cycles.
Topics of the conference
Partners
Media Partners