---
---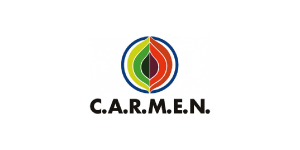 The Central Agricultural Resources Marketing and Energy Network is a private non-profit organization which was founded in 1992. It is part of the "Centre of Excellence for Renewable Resources" in Straubing since 2001. C.A.R.M.E.N. e.V. is a network association for renewable resources, renewable energies and the sustainable use of biomass. It is financed by the Bavarian Ministries of "Food, Agriculture and Forestry" and "Economic Affairs, Regional Development and Energy" as well as by about 76 further members.
C.A.R.M.E.N. e.V. collects and evaluates information, to promote the knowledge transfer between the scientific community, the economy and the consumers. The network initiates and coordinates research, development and demonstration projects, and provides support for policy makers on municipal, federal and national level, concerning research, environment, agriculture and economy. C.A.R.M.E.N. e.V. participates in a variety of important associations and committees.
C.A.R.M.E.N. e.V. organizes round about 30 events for professionals and consumers per year. Information are, furthermore, spread through press releases, brochures, a comprehensive website with a business directory, our touring exhibition about bioeconomy and various fair participations. Training courses and lectures are also part of the C.A.R.M.E.N.-service. All stakeholder groups get free and neutral consultancy from our employees.